Baby banana pineapple cakes
Gluten-free banana cakes with chocolate chip and walnuts and topped with dried pineapple flowers.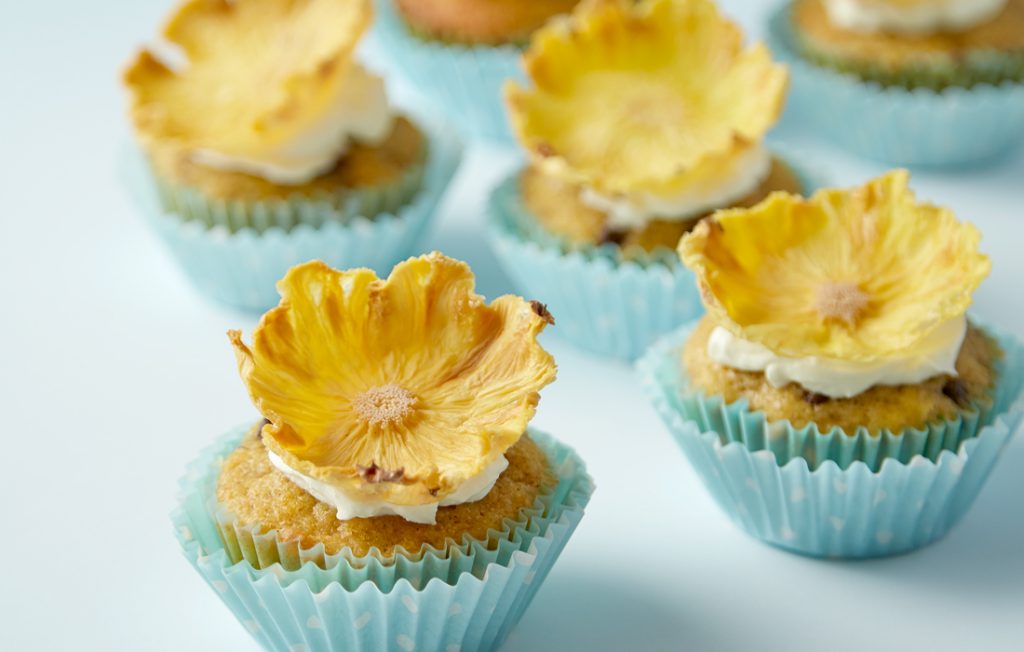 Cakes ½ cup reduced-fat spread
 ½ cup sugar
 ½ teaspoon ground cinnamon
 3 eggs
1¼ cups self-raising flour
1 cup mashed banana
¹/³ cup apple sauce
¹/³ cup dark chocolate chips
 ¼ cup walnut pieces
Topping
2 tablespoons very low-fat soft cheese
6 tablespoons low-fat plain yoghurt
14 pineapple flowers
Kilojoules 880kJ
Calories 209 cal
Protein 4 g
Total fat 9 g
Saturated fat 2 g
Carbohydrates 25 g
Sugars 18 g
Dietary fibre 2g
Sodium 60 mg
Calcium 40 mg
Iron 0.5 mg
Make it gluten free: Use gluten-free flour and check cinnamon and chocolate chips are gluten free.
Thank you to Healthy Food Guide for the recipe.